Open Contact Form
Please Contact Us
Google Cloud Platform TRAINING BANGALORE
Google Cloud Platform is a set of public cloud computing services offered by which runs run on Google hardware uses internally for its end-user products, such as Google Search and YouTube. Google Cloud Platform services can be accessed by software developers, cloud administrators and other IT professionals. Along with a group of management tools, it offers a series of modular cloud services containing computing, data storage and machine learning.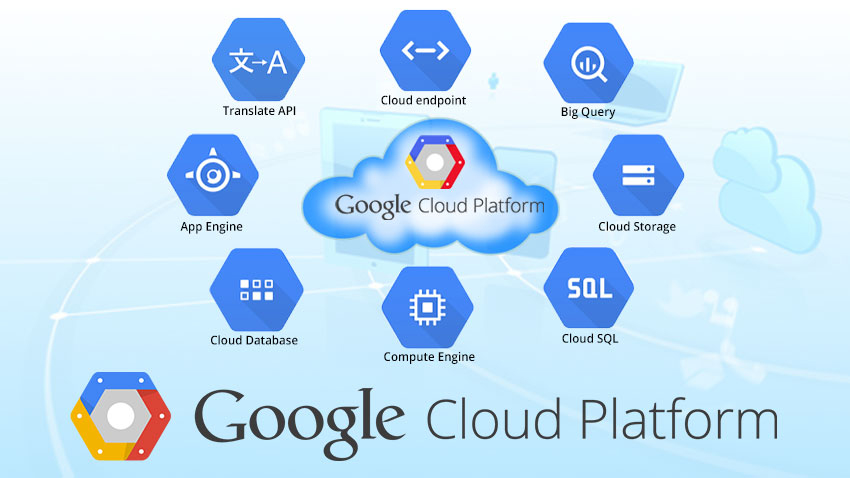 Google Cloud Platform Institute in Bangalore
People-click is the Reputed Google cloud platform training institute in Bangalore provided real time and certification oriented training with 100% placement assistance. The Professional real time trainers with hands on experience will take class with live projects. We not only provide fully project oriented training but also helps you to become professional in the field. The highly qualified professional Trainers from MNC's are the Real power of People-click. Their dedication and Efficiency make the People-click as the No.1 GCP training institute in Bangalore. People click mold the candidates according to the industrial need and also helping for resume preparation and conduct mock interviews. Here we are taking classes with most advanced techniques. We are providing online as well as offline training with theoretical and practical classes. Our organization is a prestigious world leader in IT Services and Management Consultancy Providing Best Google cloud platform courses in Bangalore with the ability to aim high, to go beyond expectations and also enjoy their work at the same time.
Getting Started
Creating a Compute Engine Project
Enabling Billing
Adding Team Members
Compute Engine Resources
Manage Compute Engine Resources
Instances
Creating an Instance Using the Developers Console
Accessing an Instance Using the Developers Console
Deleting an Instance Using the Developers Console
Creating an Instance Using gcloud
Instance Attributes
Accessing an Instance Using gcloud
Deleting an Instance Using gcloud
Creating an Instance Programmatically
Creating an Instance Using a Service Account
Selecting an Access Mode
Cleaning Up
Storage: Persistent Disk
Compute Engine Storage Options at a Glance
Persistent Disk
Persistent Disk Performance
Create a Persistent Disk Using Developers Console
Create a Persistent Disk Using gcloud
Attaching/Detaching a PD to/from a Running VM
Create a Persistent Disk Programmatically
Persistent Disk Snapshots
Storage: Cloud Storage
Understanding BLOB Storage
Getting Started
Introducing gsutil
Using Cloud Storage from Your Code
Configuring Access Control
Understanding ACLs
Using Default Object ACLs
Understanding Object Immutability
Understanding Strong Consistency
Storage: Cloud SQL and Cloud Datastore
Understanding BLOB Storage
Getting Started
Introducing gsutil
Using Cloud Storage from Your Code
Configuring Access Control
Understanding ACLs
Using Default Object ACLs
Understanding Object Immutability
Understanding Strong Consistency
Storage: Cloud SQL and Cloud Datastore
Cloud SQL
Getting Started
Creating Databases and Tables
Running SQL Queries
Cloud Datastore
Getting Started
Creating and Viewing Entities via the Developers Console
Creating and Retrieving Entities Programmatically from a VM
Bring Your Own Database
Networking
A Short Networking Primer
Network Addresses and Routing
Transport Control Protocol (TCP)
The Domain Name System (DNS)
Hypertext Transfer Protocol (HTTP)
Load Balancing
Firewalls
Default Networking
Configuring Firewall Rules
Configuring Load Balancing
Reserving External IP Addresses
Configuring Networks
Understanding Networking Costs
Selecting an Access Mode
Advanced Topics
Startup Scripts
gcloud compute
Literal-Value Approach
Local-File Approach
Cloud-Storage Approach
Publicly Available Approach
API Approach
Custom Images
Creating a Custom Image
Using a Custom Image
Metadata
Metadata Server
Metadata Entries
Project Metadata
Project Metadata
Instance Metadata
Data Formats
Default Versus Custom
Project-Level Custom Metadata
Instance-Level Custom Metadata
wait_for_change URL parameter
TESTIMONIALS

Good Institute for Google Cloud Platform learning. Training was good also trainer explain things well.

Vijay M
I have done Google Cloud Platform Training from peopleclick. The trainer is a real-time trainer and also provided real-time scenarios.

Rahul OB
Peopleclick provided real time project training and trainer is also very supportive provided in-depth knowledge on Google Cloud Platform. Thanks to peopleclick.

Raj k