Open Contact Form
Please Contact Us
Python Training in Bangalore
8000+ Students Trained & 450 Batches
100% Placement Support in MNCs
10+ Years Experienced Trainers
Work on 2-3 Live Projects
100+ Tied Up Client Companies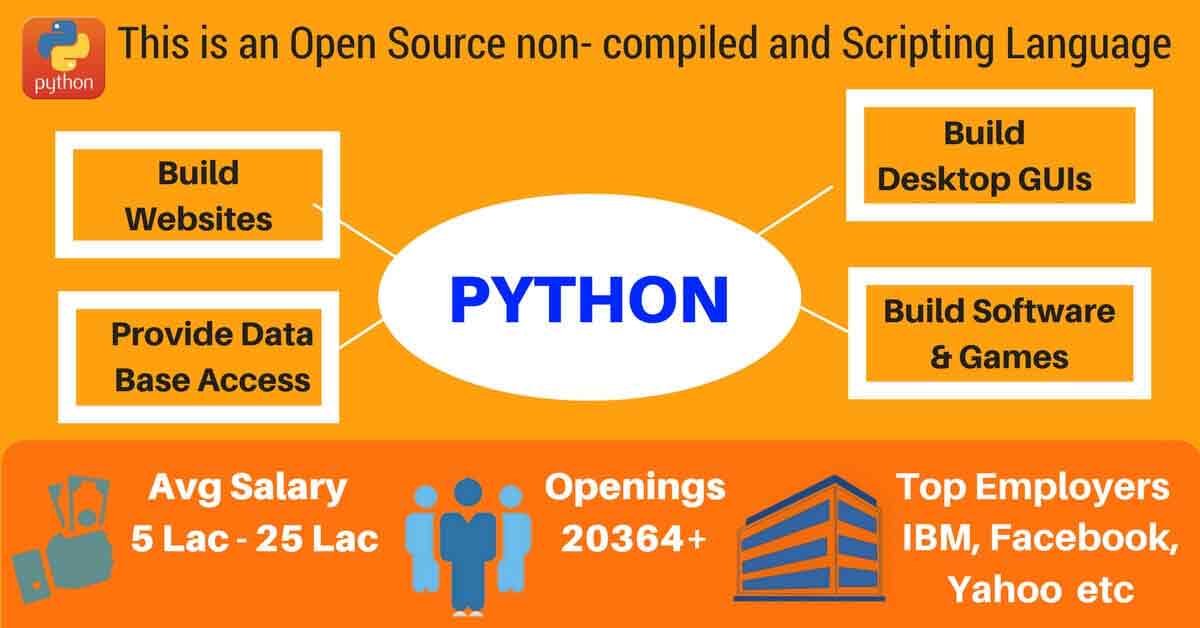 WHY WE CHOOSE PEOPLE CLICK FOR LEARNING PYTHON?
The silicon capital of India, Bangalore is a popular hub center of the IT population. Given its uprising monetary development with prominent JavaScript languages like Python, the city holds awesome guarantee for skilled and qualified programming designers and IT experts with the rich learning of this taking off distinction language Python.
No.1 Python training institute in Bangalore

We are providing certified training with reasonable Python course fee .We have basic and advanced Python Courses in Bangalore will help you to create yourself in Python and to increase much learning in programming languages
.
We are offering 100% job oriented Python Training in BTM with multiple live projects and workshops. People click not only just teach but we will make them professional Python developers by guiding them through the training with Python Certification. Our trainers have experienced working professionals from different IT companies. People Click the leading Python Training Center in BTM Bangalore focuses on the need of the Python trainees who will train them according to the industrial standards. After the real time Python Classes in Bangalore from People Click, we will conduct mock interviews and also placement assistance in our client companies.
Best Python training in Bangalore Highlights
24 x 7 Online access to trainers for Doubts Clarification
We have the 24x7 online support team available to help you with all technical queries.
Real-time Project Documents
Live project based on any of the selected cases.
Assignments
Each class will be followed by practical assignments
Certification
Towards the end of the course, you will be working on a project. Then we certify you as a Python Expert based on the project.
Online materials
PowerPoint Presentation covering all classes Job Oriented Questions to prepare for Certification Exams Code files for each case study
Mock Interviews from Professional Consultants
We provide mock interviews for each student
Resume Preparation Guidance
People click also provide guidance for preparing resumes for students.
100% Placement
We are providing 100% placement support in our client companies.
What People Say's

I have completed Python training from thii institute. This is the best place to learn python from basic to advanced level. They will provide live projects also. Now I got job in Node Technologies. Thank you People Click.

Abhilash
I have done python training from people click. Very good coaching and placement assistance is also good. Trainer is very interactive and taking classes with real time experiences..

Lakshmi
I got opportunity in 2 companies and got placed in Node Technolgies. Great place to develop your coding skills. Trainers are always there for your help. HR provides interview opportunities with many companies.

Vivek uniyal
I have done Python training from this institute. I got job after the training. One can join the class for Python, behavior & response of the trainer was good as expected. You will be getting assignments and notes virtually, overall good experience.

Niket
Lorem ipsum dolor sit amet, consectetur adipiscing elit, sed do eiusmod tempor incididunt ut labore et dolore magna aliqua. Ut enim ad minim veniam, quis nostrud exercitation ullamco laboris nisi ut aliquip ex ea commodo consequat. Duis aute irure dolor in reprehenderit in voluptate velit esse cillum dolore eu fugiat nulla pariatur. .

Someone famous